*
****** Detail *******
_Note: The product does not include the watch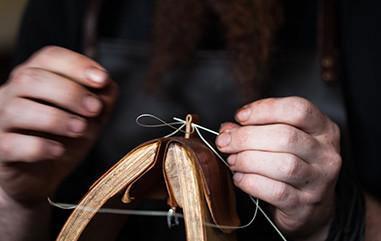 Leather: henglong hymalayan

Heng Long is a world-leading tannery that supplies high quality exotic leather to major international fashion houses and customers globally. Drawing on nearly 70 years of industry experience, Heng Long has transformed a traditional craft into the fine art of tanning and leather finishing.
Heng Long's accumulated expertise and extensive knowledge in the intricacies of the reptile skin tanning industry, coupled with its commitment to research and development, are fundamental to the success of the Company. Its modern production facility in Singapore employs advanced technology to produce the best quality leather to meet the exacting demands of its international customers.
_We use   Derflerks _Turkey _ material from Turkey for the whole strap.
Secure to the highest possible – napa passes the EU test for user safety, it's completely natural material with no harmful chemicals.
******Backing material: Leather zemat France
(Color may vary slightly due to shooting or lighting)
Length optional by length here;
_XS / S = 2.36 " _3.9 " inch ~ equivalent: 60mm x 100mm
_S / M = 2.55 " _ 4.31 " inch ~ equivalent: 65mm x 110mm
_M / L = 2.71 " _ 4.68 " inch ~ equivalent: 70mm x 120mm
_L / XL = 3.18 _5.43 " inch ~ equivalent to 80mm x 138mm
Dimension correction is available upon request. Add comments to your order or message me.
_ Against international customers, we will ship for free. 2 to 3 working weeks, or customer can choose international express service via DHL, it will take 5 to 7 days and extra cost: 30 $, we accept Prepay via paypal through Default account account available in the billing section on wepside
_ For Vietnamese customers, we will free nationwide shipping and accept payment on receipt or budget transfer to place large value orders, please send a message to them. answer all your requests
_____________________________________________________________________________
****** Chi tiết ******* 





_Lưu ý: Sản phẩm không bao gồm đồng hồ



Làm bằng tay 100%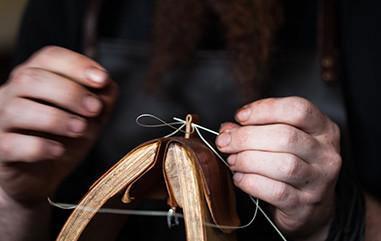 Chất Liệu da Cá sấu : Henglong hymalayan
Heng Long là xưởng thuộc da hàng đầu thế giới chuyên cung cấp da ngoại chất lượng cao cho các hãng thời trang quốc tế lớn và khách hàng trên toàn cầu. Dựa trên gần 70 năm kinh nghiệm trong ngành, Heng Long đã biến một nghề thủ công truyền thống thành nghệ thuật thuộc da và hoàn thiện da mỹ nghệ.
Heng Long tích lũy chuyên môn và kiến ​​thức sâu rộng về sự phức tạp của ngành công nghiệp thuộc da bò sát, cùng với cam kết nghiên cứu và phát triển, là nền tảng cho sự thành công của Công ty. Cơ sở sản xuất hiện đại tại Singapore sử dụng công nghệ tiên tiến để sản xuất da chất lượng tốt nhất đáp ứng nhu cầu chính xác của khách hàng quốc tế.
được xưởng : Tuns sử dụng phương pháp chuyền thống lâu đời sả xuất những sản phẩm cao cấp nhất có mặt trên thị trường
Chất liệu lót sau: Da zemat France
__Chúng tôi sử dụng chất liệu chống bai dão  Derflerks _Turkey _ thổ nhĩ kỳ từ Thổ Nhĩ Kỳ cho toàn bộ dây đeo.
Derflerks vượt qua bài kiểm tra của Liên minh Châu Âu về độ an toàn cho người dùng, là vật liệu hoàn toàn tự nhiên không có hóa chất độc hại
_XS / S = 2,36 " _3,9 " inch ~ tương đương: 60mm x 100mm
_S / M = 2,55 " _ 4,31 " inch ~ tương đương: 65mm x 110mm
_M / L = 2,71 " _ 4,68 " inch ~ tương đương: 70mm x 120mm
_L / XL = 3,18 _5,43 " inch ~ tương đương 80mm x 138mm
Chỉnh sửa kích thước có sẵn theo yêu cầu. Thêm một bình luận cho đơn đặt hàng của bạn hoặc gửi tin nhắn cho tôi.
_ Đối mặt với khách hàng quốc tế, chúng tôi sẽ vận chuyển miễn phí. thời gian từ 2 đến 3 tuần làm việc, hoặc khách hàng có thể chọn dịch vụ chuyển phát nhanh quốc tế thông qua DHL sẽ mất từ ​​5 đến 7 ngày và chi phí phải trả thêm là: 30 $, chúng tôi chấp nhận thanh toán trước khi qua paypal qua tài khoản mặc định có sẵn ở thanh toán trên wepside
_ Đối với khách hàng Việt Nam, chúng tôi sẽ miễn phí vận chuyển toàn quốc và chấp nhận thanh toán khi nhận hàng hoặc chuyển tài khoản thông qua ngân sách để đặt cọc đối với đơn hàng có giá trị cao, vui lòng gửi Gửi tin nhắn cho chúng tôi, tôi sẽ trả lời bất cứ yêu cầu nào của quý khách