*
****** Detail *******
_Note: The product does not include the watch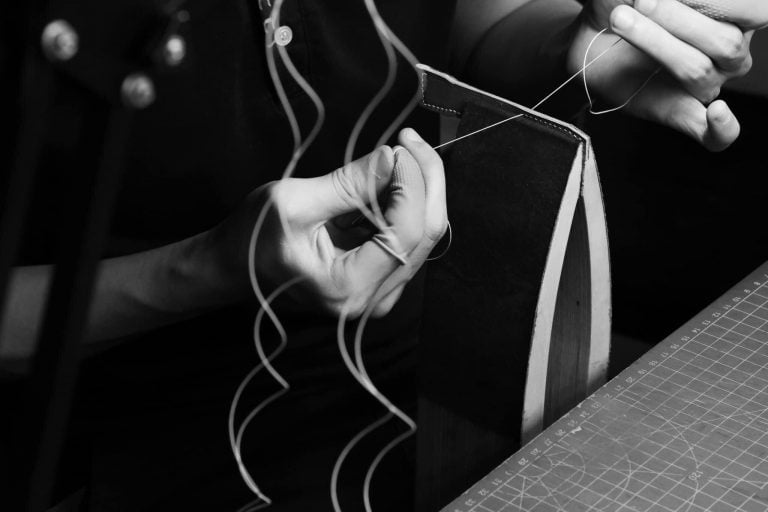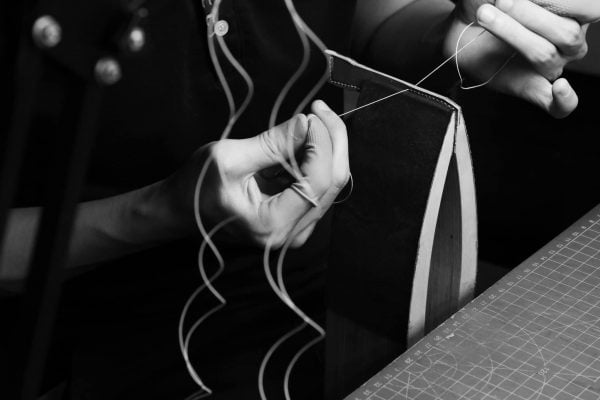 Description: Art . butero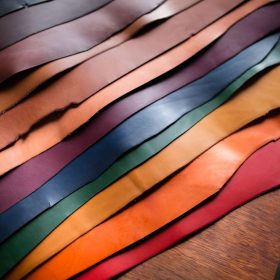 Buttero Vegetable Tanned Leather comes from Conceria Walpier Tannery in Italy. They are well known for their premium vegetable tanned leathers and the beautiful colors are able to produce.
This veg tan leather is their top grade, it is full grain and has a nice balance between supple and firm. It is easy to cut and skive. The veg tan's firmness will give some rigidity to your products and even allows for great molding applications. It is some of the most versatile leather we have found. Their beautiful colors will provide near endless color options and combinations to mix into your projects.
_
_We use   Derflerks _Turkey _ material from Turkey for the whole strap.
Secure to the highest possible – napa passes the EU test for user safety, it's completely natural material with no harmful chemicals.
******Backing material: Leather zemat France
(Color may vary slightly due to shooting or lighting)
Adapter: colorless steel, gold, rose gold, silver, black 38mm, 40mm, 42mm, 44mm
_ More than string
100% handmade Apple Watch, Variable Controller with colors: matte black, silver, gold, pink
Length optional by length here;
_XS / S = 2.36 " _3.9 " inch ~ equivalent: 60mm x 100mm
_S / M = 2.55 " _ 4.31 " inch ~ equivalent: 65mm x 110mm
_M / L = 2.71 " _ 4.68 " inch ~ equivalent: 70mm x 120mm
_L / XL = 3.18 _5.43 " inch ~ equivalent to 80mm x 138mm
Dimension correction is available upon request. Add comments to your order or message me.
Watches can do it all
The controller requires an optional connection size in black, silver and gold
_ Against international customers, we will ship for free. 2 to 3 working weeks, or customer can choose international express service via DHL, it will take 5 to 7 days and extra cost: 30 $, we accept Prepay via paypal through Default account account available in the billing section on wepside
_ For Vietnamese customers, we will free nationwide shipping and accept payment on receipt or budget transfer to place large value orders, please send a message to them. answer all your requests
_____________________________________________________________________________
****** Chi tiết ******* 





_Lưu ý: Sản phẩm không bao gồm đồng hồ



Làm bằng tay 100%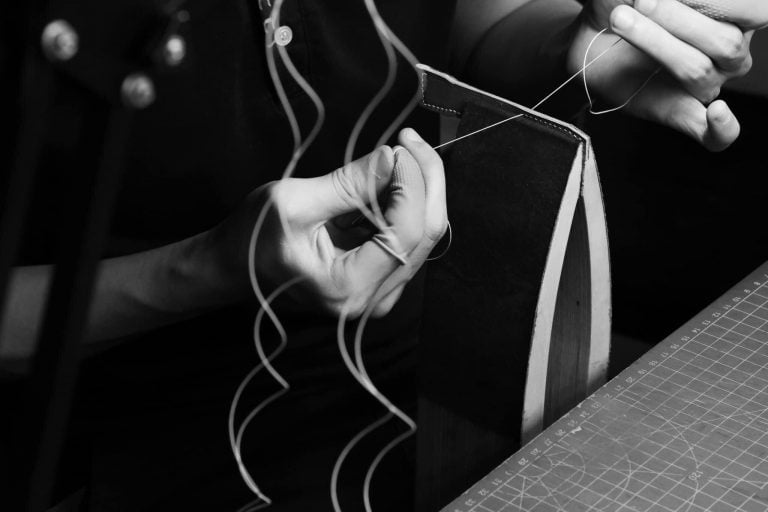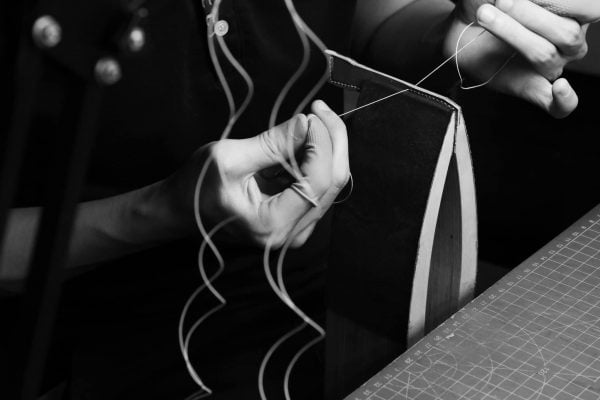 Sự miêu tả: Art . Butero italia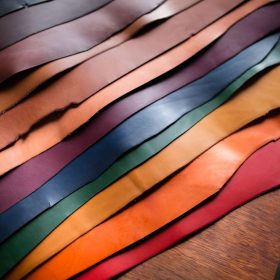 Da thuộc da thực vật Buttero đến từ Xưởng thuộc da Conceria Walpier ở Ý. Chúng nổi tiếng với loại da thuộc da thực vật cao cấp và màu sắc đẹp mắt có thể tạo ra.
Loại da rám nắng này là loại da cao cấp nhất của chúng, nó có dạng hạt đầy đủ và có sự cân bằng đẹp giữa dẻo dai và săn chắc. Nó rất dễ dàng để cắt và trượt. Độ cứng của rau củ sẽ mang lại độ cứng cho sản phẩm của bạn và thậm chí cho phép các ứng dụng đúc khuôn tuyệt vời. Đó là một số loại da linh hoạt nhất mà chúng tôi đã tìm thấy. Màu sắc tuyệt đẹp của chúng sẽ cung cấp gần như vô tận các lựa chọn và kết hợp màu sắc để trộn vào các dự án của bạn.
Chất liệu lót sau: Da zemat France
__Chúng tôi sử dụng chất liệu chống bai dão  Derflerks _Turkey _ thổ nhĩ kỳ từ Thổ Nhĩ Kỳ cho toàn bộ dây đeo.
Derflerks vượt qua bài kiểm tra của Liên minh Châu Âu về độ an toàn cho người dùng, là vật liệu hoàn toàn tự nhiên không có hóa chất độc hại
Bộ chuyển đổi: thép không màu, vàng, vàng hồng, bạc, đen 38mm, 40mm, 42mm, 44mm
_ Nhiều hơn dây
đồng hồ Apple thủ công 100%, Bộ điều khiển không thay đổi với các màu: đen mờ, bạc, vàng, hồng
Chiều dài tùy chọn theo kích thước theo chiều dài đây;
_XS / S = 2,36 " _3,9 " inch ~ tương đương: 60mm x 100mm
_S / M = 2,55 " _ 4,31 " inch ~ tương đương: 65mm x 110mm
_M / L = 2,71 " _ 4,68 " inch ~ tương đương: 70mm x 120mm
_L / XL = 3,18 _5,43 " inch ~ tương đương 80mm x 138mm
Chỉnh sửa kích thước có sẵn theo yêu cầu. Thêm một bình luận cho đơn đặt hàng của bạn hoặc gửi tin nhắn cho tôi.
Đồng hồ đeo tay có thể được thực hiện trong tất cả các
adapter yêu cầu kích thước kết nối tùy chọn màu đen, bạc và vàng
_ Đối mặt với khách hàng quốc tế, chúng tôi sẽ vận chuyển miễn phí. thời gian từ 2 đến 3 tuần làm việc, hoặc khách hàng có thể chọn dịch vụ chuyển phát nhanh quốc tế thông qua DHL sẽ mất từ ​​5 đến 7 ngày và chi phí phải trả thêm là: 30 $, chúng tôi chấp nhận thanh toán trước khi qua paypal qua tài khoản mặc định có sẵn ở thanh toán trên wepside
_ Đối với khách hàng Việt Nam, chúng tôi sẽ miễn phí vận chuyển toàn quốc và chấp nhận thanh toán khi nhận hàng hoặc chuyển tài khoản thông qua ngân sách để đặt cọc đối với đơn hàng có giá trị cao, vui lòng gửi Gửi tin nhắn cho chúng tôi, tôi sẽ trả lời bất cứ yêu cầu nào của quý khách