What is Buttero Veg Tanned Leather from Conceria Walpier Tannery Italy?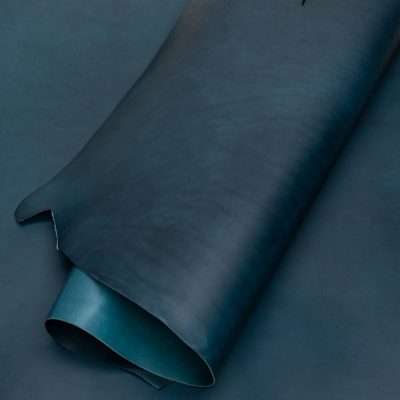 BUTTERO – world famous quality skin.
BUTTERO Leather is manufactured by the process of Conceria Walpier Tannery Italy, a three-generation tannery founded in 1973 and uses only very high standard raw leather from France. This procedure preserves all available natural properties of the skin. With its thick tissue structure and very smooth surface, Da BUTTERO is truly a highly aesthetically pleasing skin type.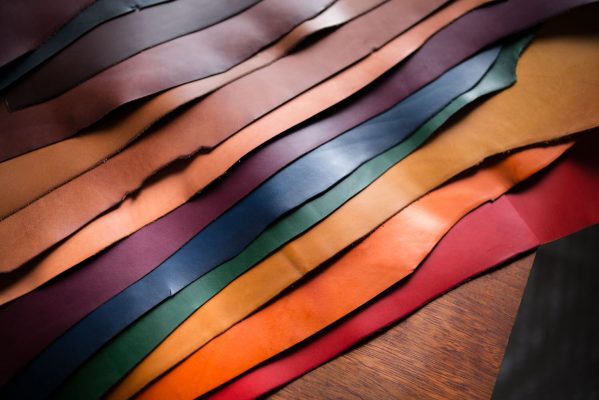 The skin texture and thin thickness will vary depending on the skin plate used in the manufacture. With natural leather material, each leather plate will have a different density (manual dyeing process) and different background details, creating a unique unique feature for each product. Knowing the scent on the skin is an unmistakable feature compared to other skin types. Using time will also bring characteristics to each skin plate over the years. After a period of use, the leather plate will automatically change according to the user and create a distinctive character with a personal mark. But not so that BUTTERO has no weaknesses, it is quite easily scratched compared to other skin types over time but when in contact with sweat it creates shine to cover the surface of that skin. In general, when you have fallen in love with BUTTERO, it is indispensable to be careful when using it?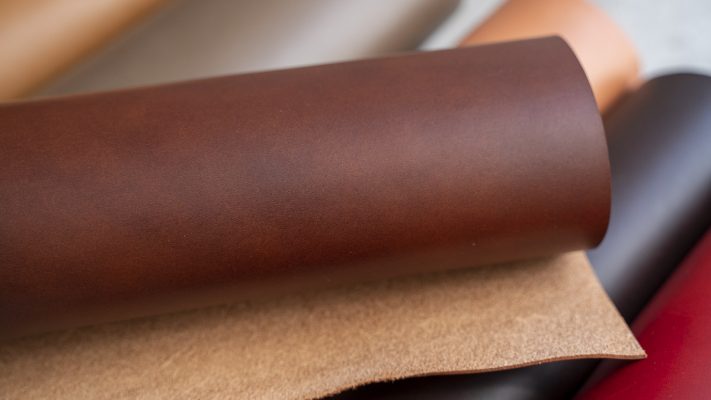 Butero leather is imported genuine by TUNS from italia tannery and then crafted by a team of highly skilled craftsmen such as purses, bags, belts, cluchs, watch straps …
_ With high quality leather material like butero you can be completely assured of the aesthetics as well as the absolute durability of this premium leather line. Besides, with completely natural herbal technology, products made from this leather material are absolutely safe, through safety survey for the health of users according to European standards.
__________________________________________________________________________________________________________________________________________________________
Butero Veg Tanned Leather đến từ Conceria Walpier Tannery Italy là da gì ?
BUTTERO – loại da nổi tiếng có chất lượng nổi tiếng thế giới.
Da BUTTERO được sản xuất theo quy trình của Conceria Walpier Tannery Italy, mt xưởng thuộc da có bề dày ba thế hệ, được thành lập vào năm 1973 và chỉ sử dụng da thô có tiêu chuẩn rất cao từ Pháp. Qui trình này giúp bảo toàn tất cả những đặc tính tự nhiên sẵn có của da. Với cấu trúc mô dày và bề mặt rất mịn màng, Da BUTTERO thật sự là loại da có tính thẩm mỹ cao.
Vân nền da và độ dày mỏng sẽ khác nhau tùy thuộc vào từng tấm da sử dụng để sản xuất. Với chất liệu da tự nhiên, mỗi tấm da sẽ có độ đậm nhạt (quá trình nhuộm thủ công của người thợ) và chi tiết nền khác nhau, tạo thành nét độc đáo riêng biệt cho từng sản phẩm. Đặt biết mùi hương trên da là nét đặc trưng không lẫn vào đâu được so với những loại da khác. Thời gian sử dụng cũng sẽ mang đến những điểm đặc trưng cho từng tấm da theo năm tháng. Sau một thời gian sử dụng, tấm da sẽ tự biến đổi tương ứng theo người sử dụng và tạo nên những nét riêng biệt mang dấu ấn cá nhân. Nhưng không phải vì vậy mà BUTTERO không có điểm yếu, đó là nó khá dễ trầy so với những loại da khác theo thời gian những hết trầy khi tiếp xúc với mồ hôi nó tạo ra độ bóng để che lấp bề mặt da đó. Nhìn chung khi bạn đã yêu thích chất da BUTTERO rồi thì việc cẩn thận trong khi xài là điều tất yếu phải không?
Da thuộc Butero được TUNS nhập khẩu chính hãng từ nhà máy thuộc da italia sau đó được đội ngũ thợ tay nghề cao chế tác thành những sản phẩm thủ công như ví , túi , dây lưng , cluch , dây da đồng hồ ….
_ Với chất liệu da cao cấp như butero các bạn có thể hoàn toàn yên tâm về tính thẩm mĩ cũng như độ bền tuyệt đối của dòng da cao cấp này . bên cạnh đó với công nghệ thuộc thảo mộc hoàn toàn tự nhiên giúp cho những sản phẩm chế tác từ chất liệu da này an toàn tuyệt đối , thông qua khảo sát an toàn cho sức khỏe người sử dụng theo tiêu chuẩn châu âu .
__________________________________________________________________________________________________________________________________________________________